In North Texas Drought Is Real. How To Conserve Water at Home.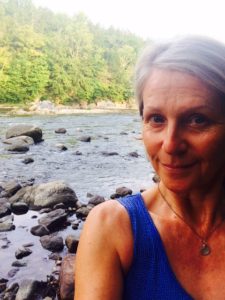 I decided to appoint myself as the "Keeper of The Sacred Water," and to help conserve water after a friend became angry with me when I ranted that his neighbor was using water to wash her driveway in the middle of a drought.
I was hurt that he seemed to take her side.  Later he said,
"Activists don't complain about the dirty river, they get in the dirty river."
Good point. But how do we get the people that don't seem to consider conservation of our resources as a priority?  The natural world has an answer: DROUGHT.
Drought has been upon us for the past several years in North Texas, however I still see evidence that many do not seem to grasp the effects of this environmental shift.
A drought can be a positive environmental shift IF it gets enough people's attention so that water becomes precious, sacred. However, I afraid that the lack of water only makes us greedy:
Farm and Ranch Report is requesting support to stop the purchase of rural water rights for urban use, as their email blast states, "When did watering grass become more important than using it for growing food."
My nurse friend told me if we eat grass we get diarrhea and become dehydrated.  So that is a Lose. Lose.
What is your relationship with water?
Do you treat water like you had to walk a mile to get it?  I feel like this is the best way to raise consciousness about water use.
How can you improve that relationship?
Use a bucket in the shower to collect water.
Turn water off while shaving or brushing teeth.
Flush yellow stuff every 3 or 4th time.
Consider getting rid of grasses that require weekly watering.
Plant an edible landscape.
Wash your car every 30-60 days instead of every week.
Reconsider the need to shower daily.
Plant drought resistant plants only, this isn't the tropics, those take too much water and we don't have it to spare.
When washing vegetables, collect the water and reuse on a scrub.
Improving your relationship with water will insure there is enough to go around.  We can either do it now, or face the harsh reality of no water at all, or that water will be only for those who can afford it.
Recent Blogs.
Conserving water in the bathroom
Conserving water in the kitchen
outdoor-water-conservation-tips/
Get involved.
Take the Bathtub Bucket Challenge.
(in the works now)