How Hypnosis for Spiritual Growth Helps To Connect With The Jewel Within.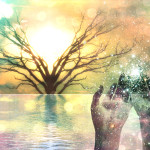 There once was a feeling that you could do anything you wanted, to step out instinctively and be your TRUE self, to be creative, to achieve greatness, awesomeness.  But the feeling got perhaps locked away or faded as others gave us their opinion of our ideas, or otherwise discouraged us in some way. Hypnosis For Spiritual Growth Can Help.
A unique PERSONAL GROWTH and DEVELOPMENT Process.
But now you can discover that feeling once again, that feeling of being unstoppable, operating at a high level and embracing your full potential, that Spiritual Jewel within.
When you connect to that jewel within (your spiritual connection) some very powerful changes occur including a connection to your true self, development of a new personal philosophy, and a new found love for your life.
Please note, this process preserves your current religious beliefs.
Are you ready to connect you with your True Self and to Activate Your Full Potential so you can discover and then Live Your Life's Purpose?
Call me for a consultation, or go to my contact page. My number is 972-974-2094.